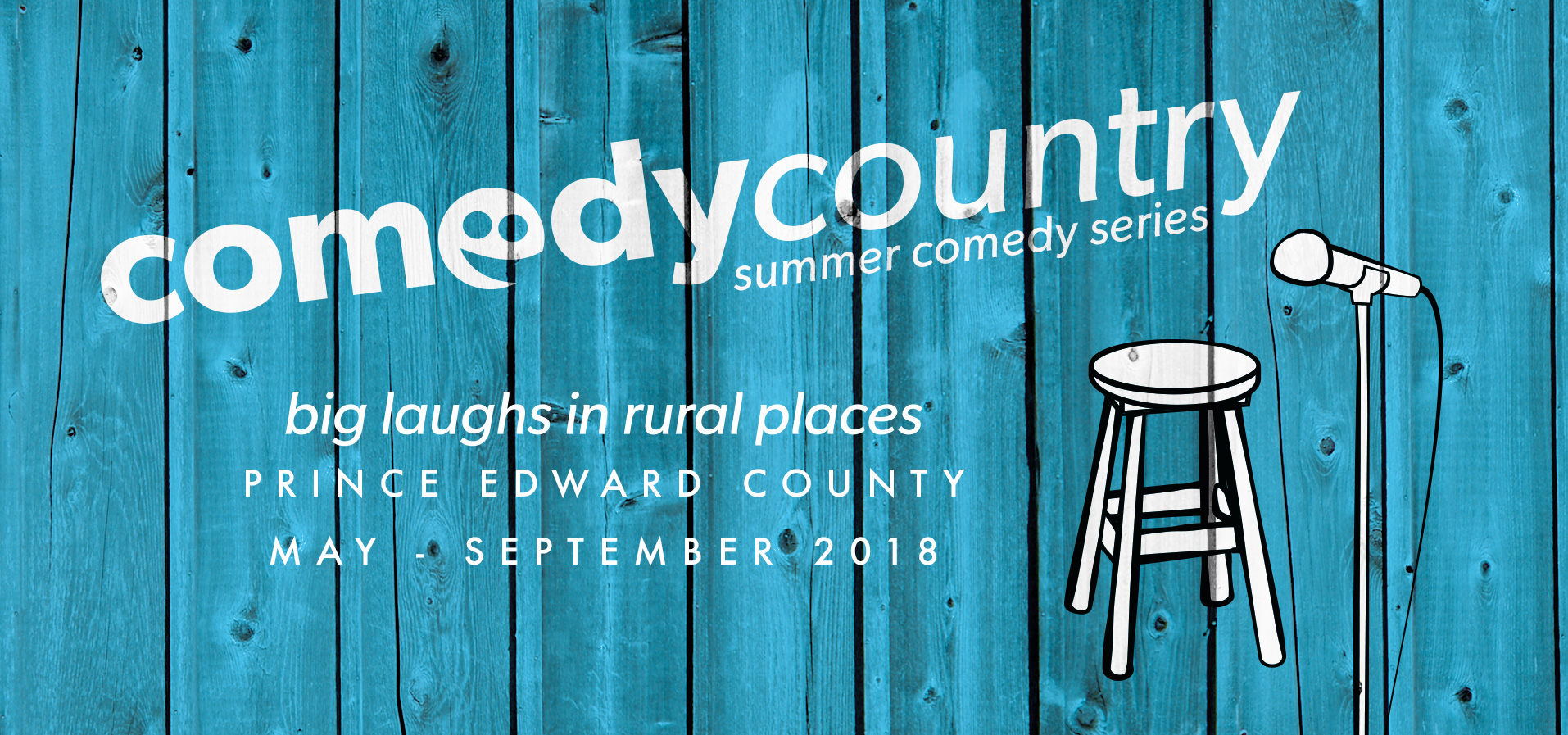 Shows and Events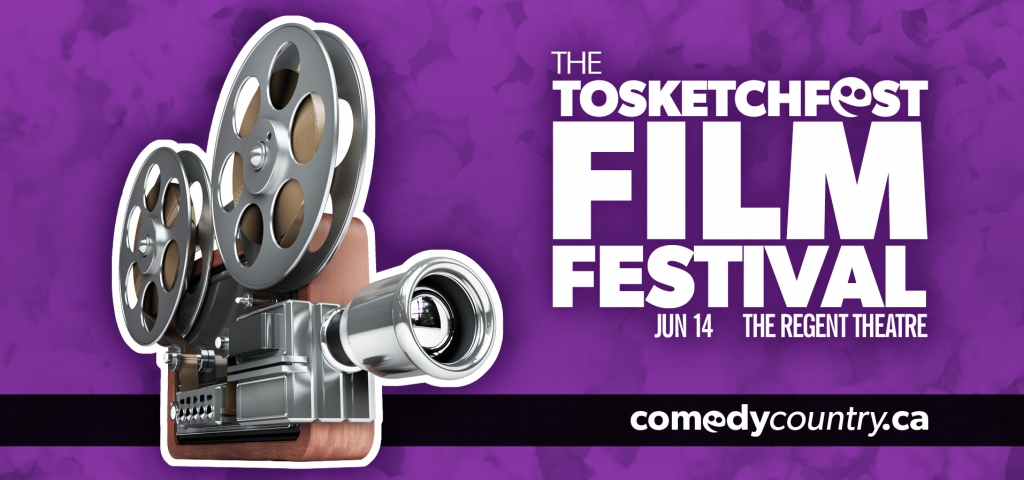 TOsketchfest Film Festival
Grab some popcorn and join us at The Regent Theatre for a screening of the 2018 edition of The TOsketchfest Film Festival – a 90-minute curation of the best in digital shorts from across North America over the last 18 months.
Buy Tickets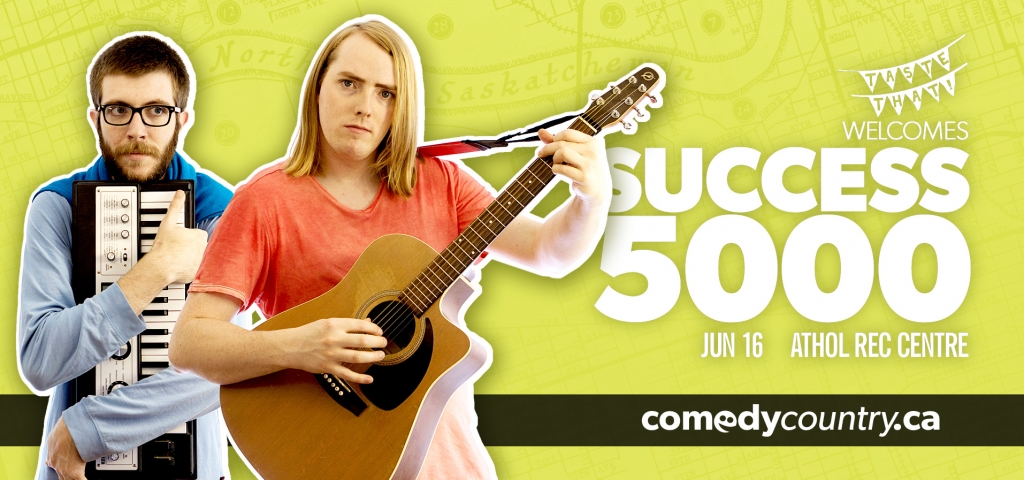 Success 5000
Success 5000 is an Edmonton-based duo specializing in musical comedy. Reviews have praised their work for its "self-depreciating, nihilistic, and sarcastic humour that's both current and genuinely hilarious." It's "musical comedy that doesn't suck!"
Buy Tickets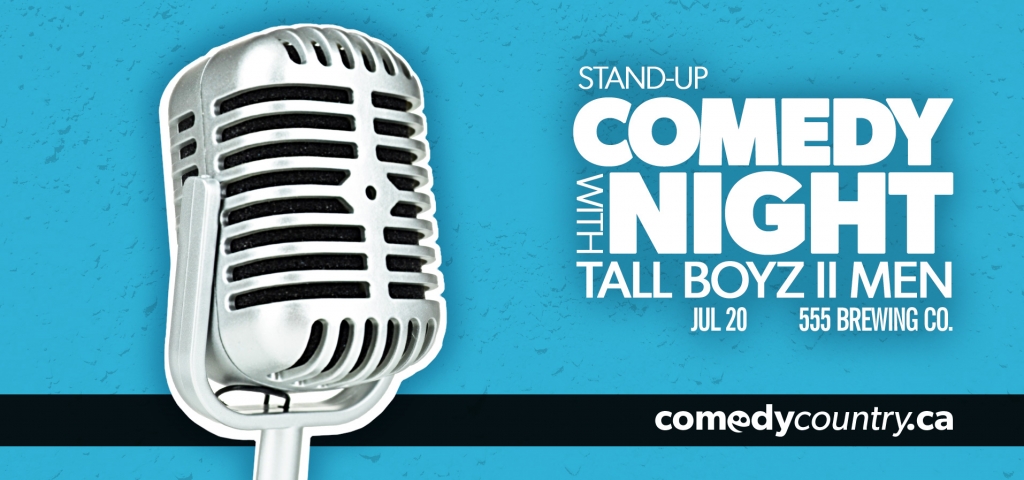 Stand-up Comedy Night w/ Tall Boyz II Men
Join us for a night of stand-up comedy 'en plein air' on the patio at 555 Brewing Co. featuring the cast of Tall Boyz II Men, who are each in their own right, four awesome Toronto comics: Guled Abdi, Vance Banzo, Tim Blair, and Franco Nguyen
Buy Tickets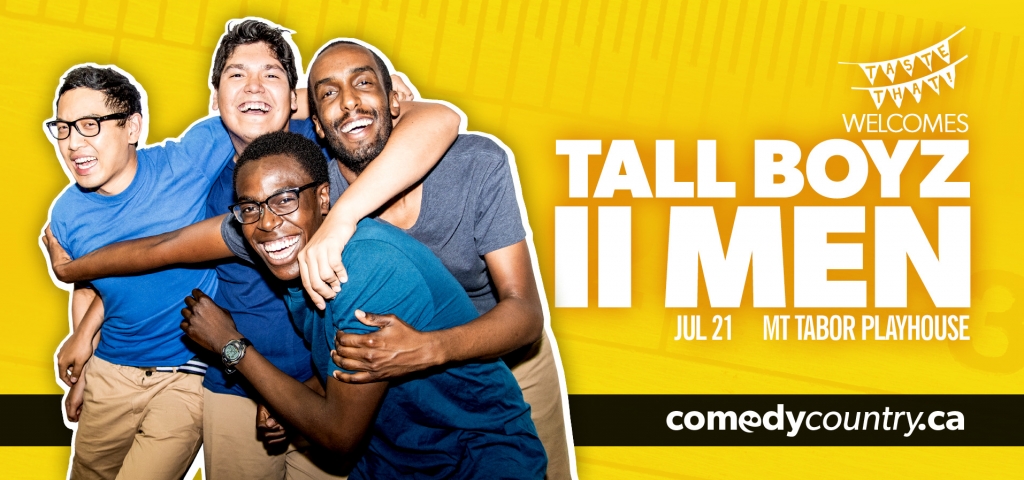 Tall Boyz II Men
Tall Boyz II Men is a diverse group of Toronto-based comedians being diverse diversely. They're stand-up comics who joined forces for the sketch comedy greater good, and are busy racking up credits and awards at a break-neck pace.
Buy Tickets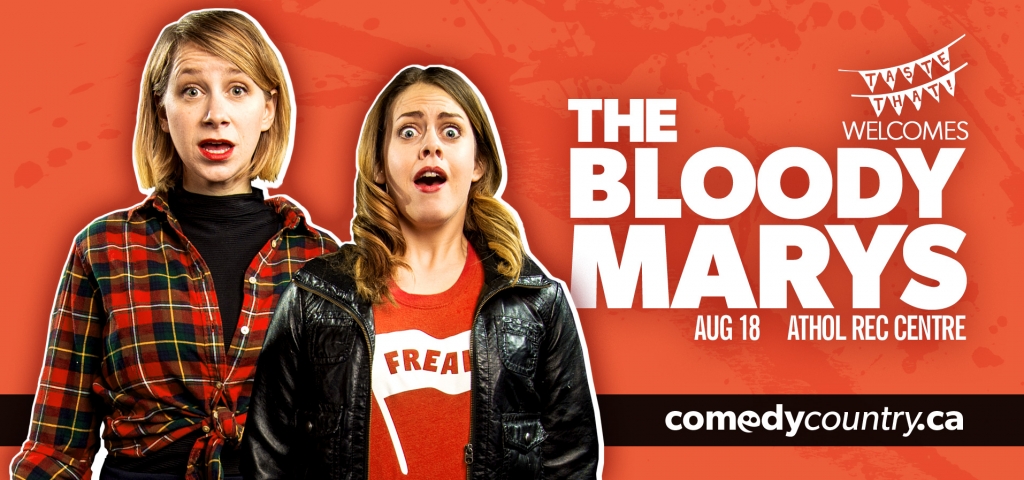 The Bloody Marys
The Bloody Marys is Second City Toronto MainStage Alumni Kirsten Rasmussen and Leigh Cameron. Together, they are an award-winning improv and sketch comedy duo known for their fast paced, dramatic and playfully gory style.
Buy Tickets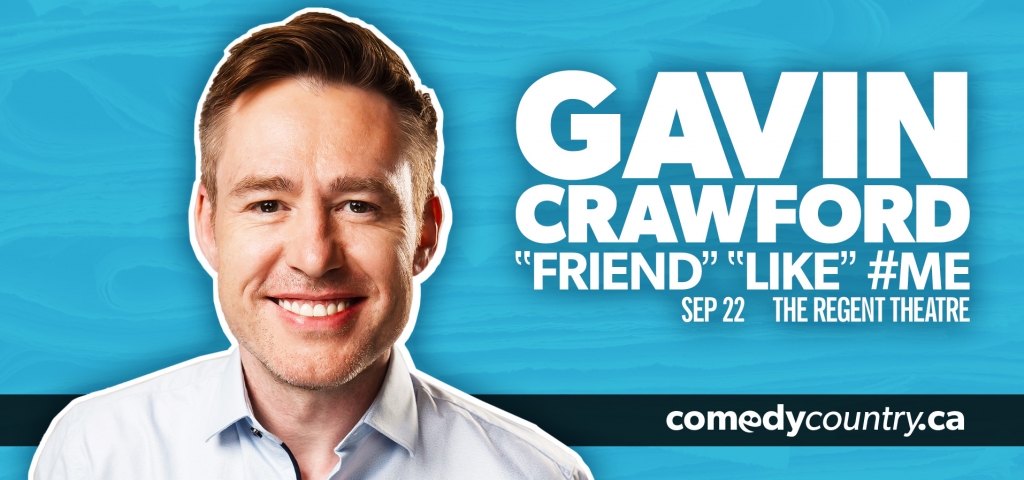 Gavin Crawford
Canadian comedy icon Gavin Crawford (22 Minutes, Because News) takes the audience on a clickbaiting spiral of hilarious characters we all know and love (and love to hate) from our lives off and online in this all-new one man show "FRIEND" "LIKE" #ME.
Buy Tickets
Big Laughs
in Rural Places
The Comedy Country summer comedy series returns to Prince Edward County in 2018 with another hilarious season of laughs featuring some of Canada's funniest stand-up, improv and sketch comedians – all hosted by The County's Artisanal Comedy Troupe: TASTE THAT!  The series includes performances each month from May – August in quaint venues across the pastoral setting of Prince Edward County, and culminates with The Comedy Country Series Finale at The Regent Theatre in Picton in September headlined by GAVIN CRAWFORD (22 Minutes / Because News).
All of this, plus comedy classes so you can put your funny bone to work!
It's gonna be a laugh-out-loud summer with The County's summer comedy series, Comedy Country – Big Laughs in Rural Places.
Comedy Country is a special project of the Toronto Sketch Comedy Festival, a non-profit, charitable organization dedicated to promoting and supporting Canadian comedic talent.
Stay Informed!
When you subscribe to the Comedy Country E-newsletter, you'll get all the hot goss – news on shows, workshops and big announcements – all delivered straight to your inbox! 
Subscribe