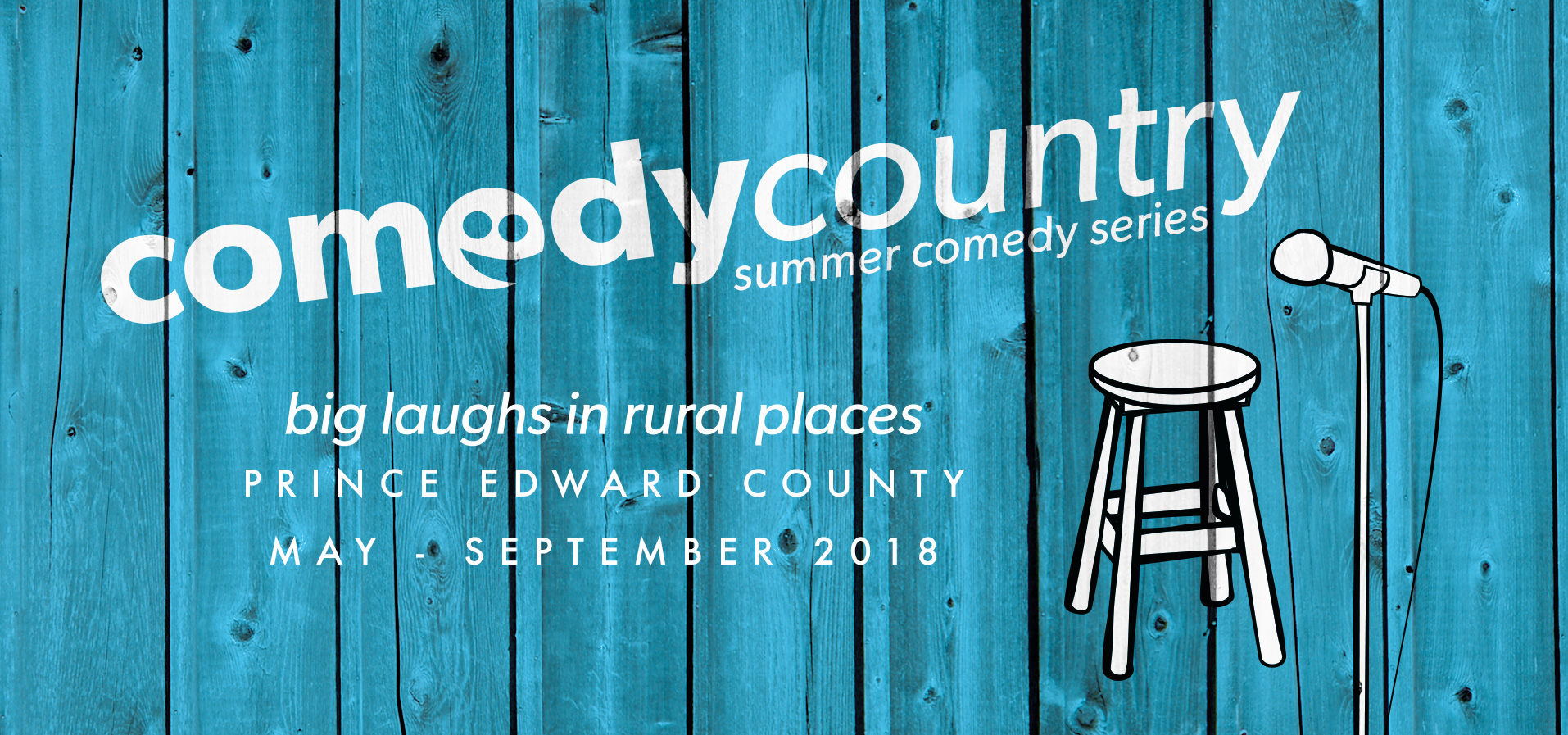 Big Laughs
in Rural Places
The Comedy Country summer comedy series returns to Prince Edward County in 2018 with another hilarious season of laughs featuring some of Canada's funniest stand-up, improv and sketch comedians – all hosted by The County's Artisanal Comedy Troupe: TASTE THAT!  The series includes performances each month from May – August in quaint venues across the pastoral setting of Prince Edward County, and culminates with The Comedy Country Series Finale at The Regent Theatre in Picton in September headlined by GAVIN CRAWFORD (22 Minutes / Because News).
All of this, plus comedy classes so you can put your funny bone to work!
It's gonna be a laugh-out-loud summer with The County's summer comedy series, Comedy Country – Big Laughs in Rural Places.
Comedy Country is a special project of the Toronto Sketch Comedy Festival, a non-profit, charitable organization dedicated to promoting and supporting Canadian comedic talent.
Stay Informed!
When you subscribe to the Comedy Country E-newsletter, you'll get all the hot goss – news on shows, workshops and big announcements – all delivered straight to your inbox! 
Subscribe