Cabin Fever Kayak
906 County Rd 13, Milford, ON
Comedy Country is thrilled to return with our 7th summer comedy series in Prince Edward County. And we're over the moon to be kicking things off with the return of Comedy on the River! Back by popular demand, Comedy on the River is an exciting and immersive outdoor live comedy experience.
Explore the natural beauty of Prince Edward County on this fantastically fun 2-3hr outdoor experience. Enjoy a guided paddle on the Black River on your way to a secret location for an exclusive, water-access-only live comedy show!
Our friends at Cabin Fever Kayak will get you kitted up with a boat and all the safety gear you'll need. Or, if you've got your own canoe, paddleboard or kayak, Cabin Fever will help get you onto the river safely.
Your boat is your seat, and the fabulous Black River is our theatre!
Get ready for a little nature, some fresh air, a little exercise, and a whole lot of fun on Black River in beautiful Prince Edward County!
Kris Siddiqi
Kris Siddiqi is an award-winning Toronto-based actor, improviser, sketch performer, writer, director and producer. Kris has written 3 main stage revues with the Second City Toronto: Second City for Mayor (Dora Nominated for Best Esemble), Something Wicked Awesome This Way Comes, & This Party's a Riot! His children's musical 'Maravilla: The Heroic Monomyth' received high praise from children, parents, and reviewers throughout Toronto! Kris has appeared on MuchMusic and MTV Canada, played a role in the Gemini winning Showcase series 'Cock'd Gunns', has written for and hosted YTV's Saturday morning show CRUNCH!, CTV's Dan for Mayor, the Showcase series Almost Heroes & Lost Girl, MTV's Scare Tactics, My Babysitter's a Vampire, and Disney's Life with Boys . While working at the Bad Dog Theatre Company in Toronto, Kris was the co-creator of Dreadwood, the serialized/improvised tale of the gold rush in 1890's Canada, and the improvised homage Battleawesome Awesomestar, which were both nominated for Canadian Comedy Awards for Best Comedic Play. Most recently, Kris wrote and performed as co-Lead in the CSA Award-winning series Bit Playas – stream it now on CBC Gem.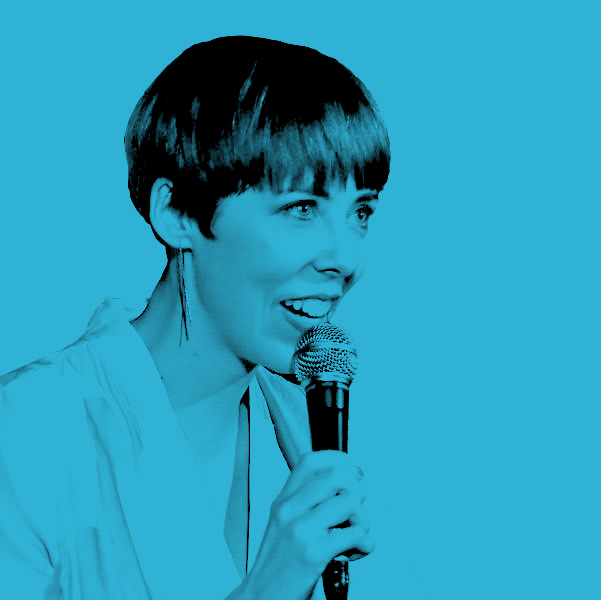 Luba Magnus
Luba Magnus is a staple talent in the Toronto comedy scene, with a unique style mixing her stand-up with music and drawings. She has toured across Canada, was selected to perform in the 2019 SiriusXM Top Comic competition, and was nominated as a "Breakout Comic of the Year" at the annual I Heart Jokes Awards. As an animator/Illustrator, Luba's work has appeared on Funny or Die, CBC, PBS, and won the 2021 TOSketchfest "Outstanding Comedy Short" award. Subscribe to her YouTube Channel: Drawn Up Comedy.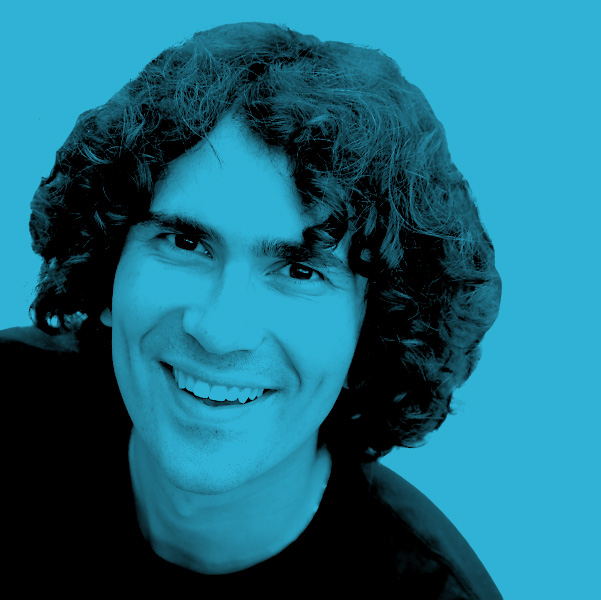 Marc Hallworth
Originally from Calgary, Alberta, Marc moved to Toronto in 2009 and has since been part of SiriusXM Radio's "Canada Laughs," a rostered comedian with Yuk Yuk's, and was chosen to host as part of the PanAm Games.
His sketch troupe Vest of Friends are the winners of the Best-of-the-Fest Award at both the Toronto and Montreal SketchFests, and were named one of Bite.ca's "10 Canadian Sketch Troupes You Need To See Right Now."
He is an improv tournament champion at both the TheatreSports Micetro and Toronto Beerprov, and got to be part of The BooProv Halloween Spooktacular with Colin Mocherie."
(Lineup subject to change without notice)
Comedy on the River
Saturday, August 21, 2021 – 5:00 – 7:00pm
Cabin Fever Kayak (906 County Road 13, Black River)
Boat Rental + Ticket Packages
All boat packages include your boat, safety equipment, parking and your comedy experience ticket.
Kayak (Single) / Paddleboard (Single) – $50 (+HST and fees)
Kayak (Tandem – 2 Adults) – $80 (+HST and fees)
Canoe (Up to 3 Adults) – $90 (+HST and fees)
**EXTREMELY LIMITED SUPPLY – BOOK YOURS NOW!**
BYOBoat Option
Bring your own non-motorized recreational watercraft. Price includes launch fee, plus your comedy experience ticket.
$30 (+HST and fees)
COVID-19 Protocols
Upon arrival at Cabin Fever Kayak, paddlers must complete a COVID-19 symptom and vaccination status survey. For the protection of others, patrons may be precluded from participation if displaying visible symptoms.
Physical distancing and masks/face coverings are mandatory while at Cabin Fever Kayak, and patrons will be asked to sanitize upon arrival. Once on the river, masks are no longer required, however paddlers must remain 2 meters (6′) from other vessels during the entirety of the experience.
WEATHER POLICY & RAIN DATE
Comedy on the River is a rain or shine event. That said, there are certain conditions that make the experience dangerous and impossible to enjoy. In the event of such weather conditions (including heavy rain, high winds and localized thunderstorm activity), Comedy Country may postpone the show to another date. The tentative rain date for this performance is Sunday, August 22nd.
What to bring
Dress for the weather – Sunscreen, bugspray and long pants are smart choices.
Hats and shades are prudent on sunny days.
Sweaters, layers and a brolly in case of weather.
PFDs (for those bringing their own boats) – gotta wear 'em.
Snacks and drinks – non-alcoholic, of course.
Something soft for your tush!
Maybe a blanket.
Most importantly…
An open mind.
Some patience.
A great attitude.
Don't forget your mask!
Oh… and your camera (waterproof cases are smart)!
Special thanks to: