The Regent Theatre
224 Picton Main St, Picton, ON K0K 2T0
STEVE PATTERSON
Familiar to hundreds of thousands of Canadians as the host of CBC Radio One's hit show "The Debaters", Steve Patterson is a veteran headline comic who has performed all across Canada and all around the world. He has been a professional headliner since 1997 and has taped numerous national television specials in the past decade including four Just For Laughs galas.  His performance in 2010 earned him a Gemini nomination and caused host Steve Martin afterwards to exclaim:
If I'd known he was going to be THAT good, I would have cancelled him.  – Steve Martin
Following that performance, Patterson was twice named Best Male Stand-up Comedian at the Canadian Comedy awards and has been nominated for Canadian Screen Awards as Host on HGTV's I Wrecked My House and The Great Canadian Screen Test.  Steve's show entitled This is Not Debatable which toured nationally is available on iTunes and his book The Book of Letters I Didn't Know Where to Send is in bookstores across Canada. Steve latest role is as a budding producer with his show The Smartass-ociates, making smart people funnier and funny people smarter.
Tickets: $42 (incl. HST and fees)
Tickets also available through THE REGENT THEATRE
in-person: 224 Main Street, Picton
phone: (613) 476-8416
online: www.theregenttheatre.org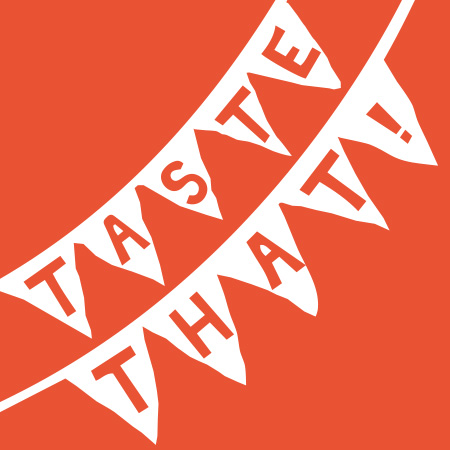 TASTE THAT
Taste That is thrilled to be the host company for the Comedy Country Summer Comedy Series.
The County's Artisanal Comedy Troupe: TASTE THAT! is a ragtag group of Prince Edward County residents including an author, a brewer, a beekeeper, a councillor, a painter, an innkeeper, and two comedy producers. The group is well-known in The County for their semi-monthly shows, and their annual Christmas comedy productions (The Nightmare After Christmas, No Room at the Inn) that take an irreverent look at life in Prince Edward County. Their shows feature a hilarious mix of improv and scripted comedy including their signature recurring segment, The County Roundup – a local newsdesk that earns bigtime laughs at small town news.
Sponsored by: