Fields on Westlake
15786 Loyalist Pkwy, Bloomfield, Prince Edward County, ON K0K 1G0
Gilson Lubin: Stand-up at Fields on Westlake
Heralded as the "new face for comedy" by Sun TV, Gilson Lubin has racked up an impressive list of credentials since emerging onto the comedy scene. A Canadian Comedy Award winner and Premier Award nominee, Gilson has appeared at the prestigious Just For Laughs festival and alongside Dave Chappelle.
Gilson has an uncanny ability to entertain diverse audiences from kids to corporate. As a host and television personality, he has appeared on HBO's Russell Simmons Def Comedy Jam and he became the host and writer of MTV's Word from the Street. While working with MTV, he also produced a number of live events and comedy specials including A Night of Comedy, a live program showcasing stand-up comedians in Toronto. To this he has added many other appearances and comedy productions to his credits including television credits on Comedy Central, HBO, CBC and Comedy Network.
Performing alongside Gilson are special guests Aisha Alfa and Shawn Hogan who round out this one-of-a-kind stand up comedy show in a century-old barn!
Tickets for this show are available online through the Comedy Country Box Office or in person at the County T-Shirt Company in Bloomfield during their regular business hours.
Buy Tickets
This performance is part of the Comedy Country Pass
Buy a Pass
Fields on Westlake is fully licensed with Steam Whistle Pilsner available at the bar. PICNIC Food Truck will be on-site before and during the performance for meals and snacks!
Packages:
Select a ticket a la carte, or choose one of our great packages: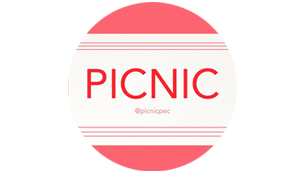 PICNIC and Show Package – Fresh picnic-style meals served up on site by PICNIC Food Truck! Available with The County …Improvised, Gilson Lubin and Homegrown Hilarity, this package includes one ticket plus a sandwich and salad combo from PICNIC Food Truck.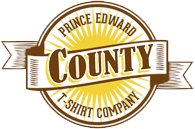 County T-Shirt Company Show and Shirt Combo – Choose this package for any Comedy Country event ticket plus one t-shirt from the County T-Shirt Company, our local homegrown clothing designer! Select from the t-shirt inventory available on site at the Comedy Country box office.

Shop Picton Combo – This package includes a $30 Shop Picton Gift Certificate along with any Comedy Country event ticket. The gift certificate is good for more than 20 shops, restaurants, cafes and services in Picton!