The Regent Theatre
224 Picton Main St, Picton, ON K0K 2T0
Gavin Crawford
Gavin Crawford is a multi award winning writer/performer best known for 8 seasons on This Hour Has 22 Minutes.
Formerly a member of Toronto's Second City Mainstage, Gavin has been a fixture on Canadian Television for the past 20 years. Credits include The Gavin Crawford Show, Murdoch Mysteries, Baroness Von Sketch Show, and How Do You Solve a Problem Like Maria.
Gavin has performed solo comedy shows across Canada and the US. He is currently one of the Producers and host of CBC radio's hit comedy quiz Because News.
Comedy Country is proud to present this unique opportunity to see a Canadian comedy icon in his all-new one man show, Gavin Crawford: "Friend" "Like" #Me.  You'll be humblebragging you saw this show to all your distant high school friends.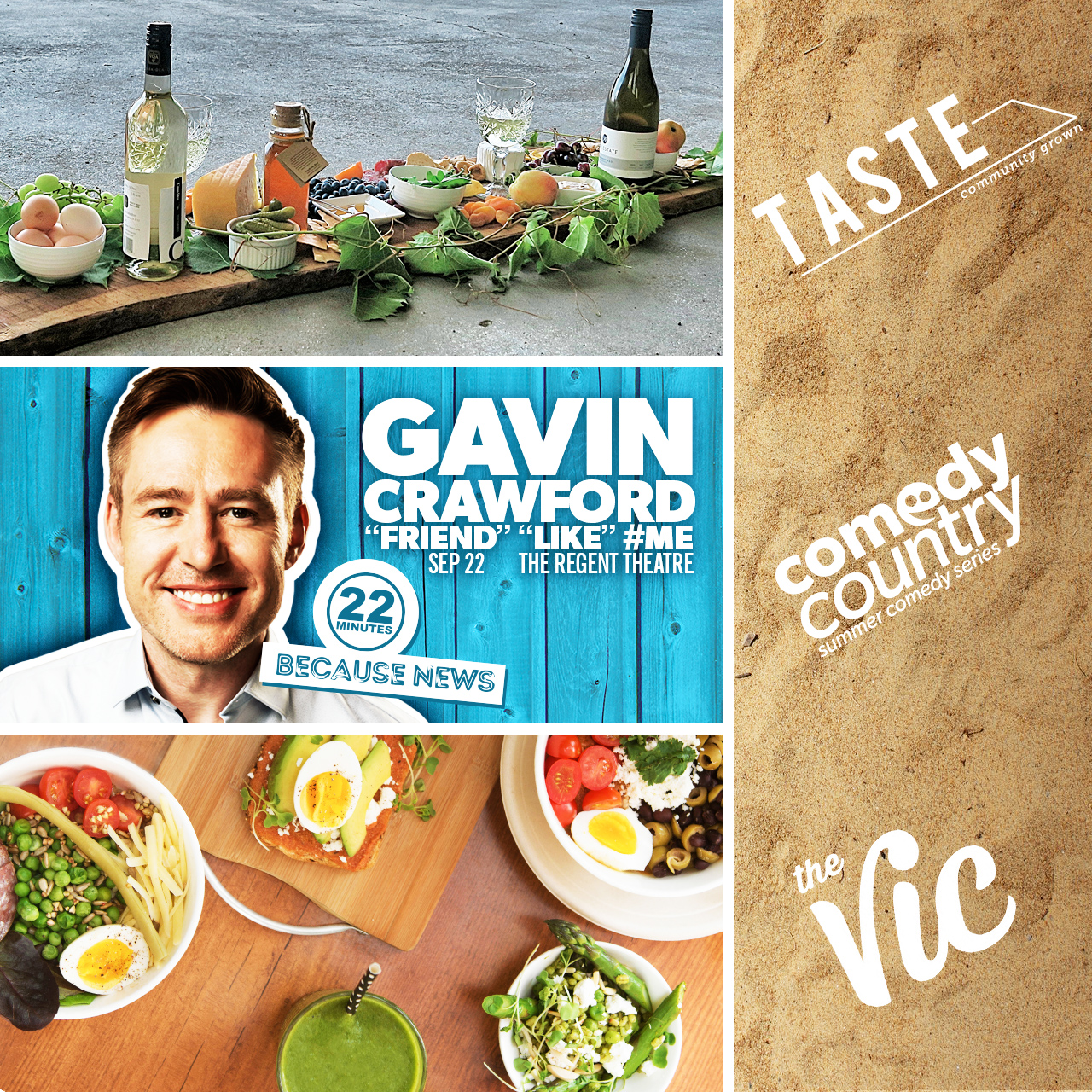 PACKAGE: EAT! DRINK! LAUGH! Just $75 (+HST and fees)
Spend the whole day in The County discovering its big flavours and big laughs!  Package gets you:
– Entry to TASTE Community Grown +5 tasting tokens (Value: $30)
– Gift certificate for The Vic Café (Value: $20)
– Your ticket to The Comedy Country Series Finale Feat. Gavin Crawford
(Value: $42)
Offer available at www.comedycountry.ca or www.tastecommunitygrown.com
Offer NOT AVAILABLE at The Regent Theatre box office
Tickets:
$42 (plus HST and fees)
$65 (plus HST and fees) includes access to our catered, VIP Post-show reception with guest of honour, Gavin Crawford – limited quantities available.
$75 (plus HST and fees) Eat, Drink, Laugh package – includes your ticket, plus entry to TASTE Community Grown w/ 5 tasting tokens, and a gift certificate for The Vic Café.
Tickets also available through THE REGENT THEATRE
in-person: 224 Main Street, Picton
phone: (613) 476-8416
online: www.theregenttheatre.org
Sponsored by: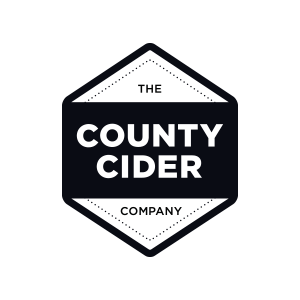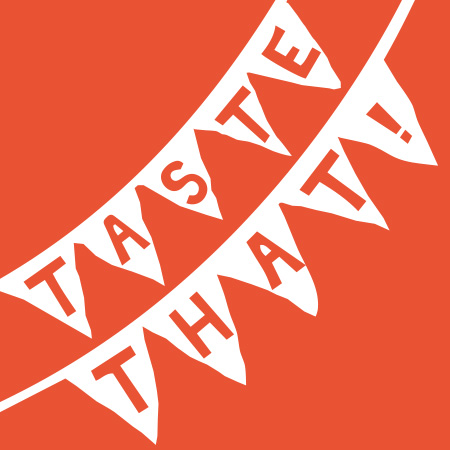 TASTE THAT
Taste That is thrilled to be the host company for the Comedy Country Summer Comedy Series.
The County's Artisanal Comedy Troupe: TASTE THAT! is a ragtag group of Prince Edward County residents including an author, a brewer, a beekeeper, a councillor, a painter, an innkeeper, and two comedy producers. The group is well-known regionally  for their semi-monthly shows, and their annual Christmas comedy productions (It's a Wonderful 'New' Life, The Nightmare After Christmas, No Room at the Inn) that take an irreverent look at life in Prince Edward County. Their shows feature a hilarious mix of improv and scripted comedy including their signature recurring segment, The County Roundup – a local newsdesk that earns bigtime laughs at small town news.