The Regent Theatre
224 Picton Main St., Picton, ON K0K 2T0
Cathy Jones: Stranger to Hard Work
Master of a thousand voices, Cathy Jones is a Canadian television icon and an audience favourite for an unprecedented 25 years. She's a founding member of the award-winning comedy troupe CODCO, past member of the Wonderful Grand Band, and has starred in every season of This Hour Has 22 Minutes. A brilliant stage actress, her one-woman shows included Wedding in Texas, and Me, Dad and the Hundred Boyfriends. Cathy's film career includes the lead role in the Mike Jones classic, Secret Nation, and, this year, in the highly-acclaimed feature film, The Grand Seduction, with Brendan Gleeson and Taylor Kitsch. Cathy is as popular with her peers as she is with fans, winning an incredible 18 Gemini Awards for her work as a writer and performer. Cathy is a passionate advocate for the environment, a Buddhist, a mother, and a proud grandmother who works and writes from her eco-home on the East Coast.
Canadian cultural icon, comedienne and one of the funniest women on television, Cathy Jones, returns to the stage with her third one woman show, Stranger To Hard Work. In this new show Cathy shares her unique perspective on a variety of topics from food to money and the troublesome people in her life. It's a funny, thought provoking look at what she's learned in life so far.
"Jones' show is a 75 minute bombardment of energy, high spirits and wit" – Stephen Pederson, The Chronicle Herald
Buy Tickets
This event can be seen using the Comedy Country 3-Show Pass or the Saturday Pass:
Buy a Pass
Packages:
Select a ticket a la carte, or choose one of our great packages: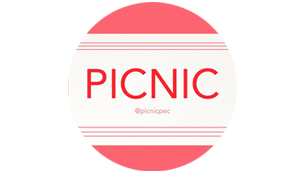 PICNIC and Show Package – Fresh picnic-style meals served up on site by PICNIC Food Truck! Available with The County …Improvised, Gilson Lubin and Homegrown Hilarity, this package includes one ticket plus a sandwich and salad combo from PICNIC Food Truck.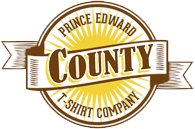 County T-Shirt Company Show and Shirt Combo – Choose this package for any Comedy Country event ticket plus one t-shirt from the County T-Shirt Company, our local homegrown clothing designer! Select from the t-shirt inventory available on site at the Comedy Country box office.

Shop Picton Combo – This package includes a $30 Shop Picton Gift Certificate along with any Comedy Country event ticket. The gift certificate is good for more than 20 shops, restaurants, cafes and services in Picton!